Below the jump:
Spoilers:
Claude Kelly tweeted this Sept 3:[quote] So here's what I've been keeping from you...I'm working on @theXfactorUSA! I'm the show's Vocal Producer! Get ready for some amazing talent![/quote]
Brian Friedman is the creative director of this show as well.
*Names in
Purple
were definitely a part of the Top 70.
TOP 16?--WILL MAKE THE LIVESHOWS
BOYS: MENTORED BY PAULA ABDUL IN NEW YORK CITY?
The Astronomical Kid
--A rapping kid. 14 years old. Also known as "Astro"; real name is Brian Bradley. From Brooklyn, NY, auditioned in New Jersey. Supposedly came into the stage wearing glasses/fedora, then gave attitude to the judges and launched into his hip-hop persona during that audition. LA Reid was visibly enthusiastic and said that he wanted to work with him no matter how far he went. In fact, most of his myspazz features him rapping, and there's some autotuned-singing, but mostly rapping. Has that Lil Bow Wow vibe, LA Reid might like him. Can be a hilarious trainwreck for a show like this, but at least it's way different than what Idol presents. Twitter protected, looks like he's in the top 32. Bills himself as hip hop/rap/rock.
Myspazz Songs: "Stop Looking At My Mom", "Turn It Down", "Incredible", "Cellphone Lights", "Grammy"
Chris Rene--28 years old. From Santa Cruz, CA. Bills self as R&B/soul/hip-hop. Started Love Life Musik. Influences include Jamiroquai, Tupac, P-Diddy, G-Unit, Black Sabbath, and forms of punk rock. Does inspirational lyrical rap, sort of similar to Nelly and TI. Could look good and unique in a show like this. Sounds very contemporary. Eminem wannabe? Had an album out before, called Sold Out. Recovering drug addict whose sob story was that he had only been sober for the past 70 days. Had great swagger while rapping an original hip-hop number, and LA Reid really liked him. LA wanted him to promise to stay sober and Simon said the show might need him. Pimped in more than a fair share of X Factor commercials, could have made it further. A recent comment about loving life could mean he made it further. His sister is Gina Rene, who also auditioned and was cut at the top 70; supposedly auditioned in Los Angeles but the background makes it look more like Seattle. Came back after a long hiatus to facebook on September 13th, [quote]I LOVE MY CITY SANTA CRUZ COUNTY BABY BABY!!!!!!!!!!!!!!!!!!!!!!!!!!!!!!!!!!!!![/quote] and said something about putting it down for his town. Looks like he's into the liveshows.
Purpose, Young Homie
It's Time feat Rich Bella
Forever by Chris Rene
Illustration of swagger?
Marcus Canty
--Bills self as soul/R&B/pop. 20 years old. From the DC area. Has typical soul influences--Luther Vandross, Donny Hathaway, Stevie Wonder, but has Lil Wayne/Drake as current influences. Seems ambitious--says he is part of this Marxus Musix entertainment group. Not afraid of autotuning his voice, and his lyrics seem to be of the Jason DeRulo vein so has some current feel. Has a slight club music feel, but much more smooth neo-soul/gospel stuff going on. Has a velvety voice and will pull off vocal runs. Sang Stevie Wonder's "I Wish" at his audition with a groovy feel, and was compared to Bobby Brown and Usher, respectively, by LA Reid and Simon. Sang "Flying Without Wings", Ruben Studdard, by Westlife at the top 70. I have a feeling he might be in--his youtubes and his Marxus Myspace page are all down.
Myspazz: Love, Atdaparty, Browneyez, Inhale/Exhale, etc
Cover of Flying Without Wings (he sang this song at bootcamp)
Phillip Lomax
--Was part of a Shakespearean theatrical production, so has theatrical singing experience. But seems to have a ton of musical influences, from John Mayer to Michael Jackson to Beethoven to TI to Muse to Rihanna to Tchaikovsky. From Seattle, WA. 22 years old, auditioned in Seattle. Seems to have been in the top 70, where he performed "Summertime". Really likes to wear fedoras. Could possibly be pimped, as seen in the 0:11 of the video below. A comment by Brennin on Aug 17th insinuates that he'll see him next time, possibly as a contestant: [quote]How about you bring me a fancy fedora next time I see you?[/quote]. Some possible commercials of him might move him in the top 32.
Production: Urinetown
As seen in X Factor commercials
GIRLS: MENTORED BY SIMON WITH MARIAH CAREY (FRANCE)
Melanie Amaro
--18 years old. Gospel diva. From Sunrise, FL. Auditioned in Miami. Early reviews state that she had a "big, Beyonce-like voice". Sang Beyonce's "Listen" at her audition, and earned rave reviews from LA Reid and Simon. Simon gave her a standing O and said that he brought the show over to America to find someone like her, Nicole said "she had never cried before" but cried during her comments, and LA Reid said everything that I gave up, you made it worth it. The audition is posted in youtube below, where she shows great power vocals with emotion and the ability to sustain them for long periods of time. Seems very talented. Sang Celine Dion's "Power of Love" to the producers. Said to have gotten a standing ovation from all four judges. Could be an easily finalist. Sung "I Swear" at bootcamp. She might be in the lives, between some pimping in the X Factor premiere, and being pimped in the most recent commercial for the Emmy's.
Gospel
Article
X Factor Audition: Singing Beyonce's Listen
Rachel Crow
--Some have mentioned this one as a possible finalist. 13 years old. From Los Angeles, auditioned in Los Angeles where she sang Duffy's "Mercy". LA Reid said that, "You have everything that every artist I've signed has; feisty/sassy/soulful" and Simon said "I think we're going to be hearing a lot about you". "She's taken down all her youtubes so the feeling is this one can really be in the top 32. Good voice for her age. Sings typical songs though. R&B diva? Sang "If I Were A Boy" at bootcamp where some have said she sang better than her audition. Definitely a pimped TCO, as she's seen in one of the advertising clips. The full audition-as-commercial almost fully validates her as one going into the live shows.
Forget You, A Moment Like This, American Boy (all taken down)
Twitter
As seen in X Factor commercials: pimped TCO
Uberpimped: Commercial shows full audition of Duffy's Mercy
Simone Battle
--Auditioned in LA. 22 years old. She seems to have made it far, she tweeted stuff about the X Factor schedule on August 8th--so top 32. Definitely there, as she's at London waiting to fly for France for judge's houses this week. Interestingly can also play guitar. Has a goodish voice but seems prone to oversinging. Has covered a lot of current pop songs, including Rihanna and Katy Perry. Also does have some house music/electropop feel, which actually sounds quite current. Even has swag-dance moves and a lot of stage presence. She can be the sort of contemporary female diva that Idol has really lacked in past seasons--even bills herself as such, with techno/pop/electro as her genres. Sang three songs for her audition, including an acapella song, the Pussycat Dolls' "When I Grow Up" and an original song "He Likes Boys", and Simon liked her daring and fearlessness in that audition. LA Reid initially said no but that no became a yes. Sung "Your Song" at bootcamp, where she reportedly didn't do that well. Tweeted [quote]Hard work. Paying off.[/quote]
on September 1st, so might be into the liveshows.
Lady Gaga's Speechless
Rolling in the Deep
Pace--Electromantic ft Simone Battle
Song--"Just A Boy" at Citywalk
X Factor Audition in LA: When I Grow Up and acapella
Tora Woloshin
--21 years old. Auditioned for Idol in 2005, but had to drop out. From Tucson, AZ. Auditioned in Seattle, and Simon was said to have loved her. Was part of the rock band "Heartfelt Confessions", and has fronted three indie rock bands. Inspired by XTina, Imogen Heap and OneRepublic. Was in a karaoke competition called "Lucky Break." There, she sang songs like "Cruz" by XTina and "Take My Breath Away". Has a sort of Paramore female rock-ish vibe, with somewhat introspective lyrics. Her youtubes are now private, and there's hints that she's made it further. Sang "Ain't No Mountain High Enough" at bootcamp. Good voice and will pull out vocal runs and melisma, with a bit of a raspy tone. Good performer. Very eclectic, between the post-punk stuff, the light rockish vibe and the covers of diva songs. I think this one might be in--she made a "protected" twitter on September 10th (others have made unprotected ones).
Some of her acoustic work
Cover of Christina Aguilera's Impossible
OVER 30s: MENTORED BY LA REID WITH RIHANNA
*Apparently decisions made week of 9/11 to 9/17
Dexter Haygood
--49 years old. Auditioned in Dallas, where he might have done James Brown's "Sex Machine". Performed "It's A Man's World" by James Brown at bootcamp, where he started off acapella. Was homeless in 1999. Was the lead vocalist in the band Xavion, an all-black hard rock band from Memphis, TN. Released an album in 1984 called Burnin' Hot, which didn't find much mainstream rock acceptance. On youtube, said that [quote]Xavion should have been major stars and blowing up the charts instead they became a footnote to the musical industry's racist attitudes towards Black Musicans who don't play the stylistic game.[/quote]That music had heavy guitar, lots of keyboard and in their words, "cheesetastic synth drums". Has influences from Prince, Duran Duran, and hair metal bands. Funk/hard rock sort of music. Has a lot of charisma for a lead singer and clearly style-oriented. Interesting to say the least, with the eclectic styles. Seen in a recent "overs" video extensively and could be in the top 32. He's most recently pimped September 18th as part as an "overs" promo that focused exclusively on him, so he could be in the lives.
As part of Xavion--Eat Your Heart Out--1984
Cover of Wildflower
Seen in the X Factor Dallas auditions
Josh Krajcik
--From Columbus, OH. 30 years old. Auditioned in Chicago. Part of the Josh Krajcik Band, which bills itself as rock/alternative/soul. Has a powerful soul voice with nuance, but is a rocker. Plays both guitar and piano. Has taken down the band's myspace page and facebook, so he might possibly be in the top 32, but the twitter is still intact. Now twitter is closed, another sign he's made it further. Auditioned with "At Last" by Etta James. Sang "Up to the Mountain" at bootcamp. A hint from a friend re: X Factor premiere may signify he's into the lives.
Atavastic, live performance
Interview
Music: Shut Your Mouth
Stacy Francis
--42 years old, from Brooklyn, NY. Auditioned in New Jersey. Has a single mom sob story and also a domestic abuse one. Sang Aretha's Natural Woman for her audition. Simon mouthed "Wow" during her audition and said that it was one of the best auditions he'd ever heard in his life. Sang "Summertime" at bootcamp and was said to have brought the house down. Has already been pimped as a potential TCO candidate. Very planty--performed with Madonna and Prince live before. Was part of the all-female quartet "Ex Girlfriend" from 1989 until disbanding in 1994, and it did a lot of R&B/hip hop music. She bills herself as being known for her "5 octave range and piercing whistle register notes". Being part of a girl group she has experience with choreography as well. Might be too old school for this generation, but might fit in a competition like this. A lot of her youtube videos have been shut down, I think she's in the top 32.
1991 Top 5 Hit "Why Can't You Come Home as part of "Ex Girlfriend"
Live Performance of a R Kelly song in 1994
Picture
Pimped in X Factor Commercial
Pimped uber-TCO commercial: audition of Natural Woman shown
GROUPS: MENTORED BY NICOLE SCHERZINGER WITH CLAUDE KELLY? (LOS ANGELES/SANTA BARBARA)
*APPARENTLY TOP 16 DECISIONS MADE 8/30
2Squar'd--Image-based group based in Miami, Florida, comprised of Lizi F (originally from Edison, NJ), Deveraux Lavinia (or Deveraux Clark, 27), Blu Zarah (Aimee S Blu), and Abie Mary. All female group. A bit planty?--have been on the covers of Elle and Rolling Stone before. Have an exotic sort of image about them--many have Haitian origins. Influenced by TLC and Destiny's Child--sings and dances. I have a feeling this group might be in the top 32, as 2Squar'd has its twitter taken down, and their facebook page is also down. Lizi F's twitter is also gone. Youtubes are down. Definitely in the top 150, HotFlash and Luci (see below) told them to keep in touch. Also auditioned for a show called
"The Next Pop Icon
" in May 2011. Also, they were shown in an X factor commercial, the 0:15 of
this
video. I have a suspicion this group made it, as one of their members temporarily quit facebook and mentioned that life is good September 12th.
Advertisement billing them
Answering Questions
4Shore
--Bill themselves as an electro/R&B group, from Virginia Beach, VA. Feel like they can be the "next boyband". Made up of Daijreous Poole (22), Allynn Walker-Bey (24), Brandon Showell (21) and Jessie Nunn (22). Supposedly auditioned in Miami, but seems more like New Jersey. Deleted their myspace already. Auditioned with "End of the Road" with Boyz II Men under LA Reid's watchful eye. Sang Coldplay's "Fix You" at bootcamp. Pimped and possible TCO, as seen in the commercial below. Does a lot of popular covers. Have charisma, and does well with harmonies. Have a very fun vibe whenever they perform. Will go for high notes/false. There are weak singers in the group, so they might need to hide them more. A bit old school ('90s R&B), and in fact their recorded stuff reflects that, so not super current. Has experimented with putting their smooth soul vocals/harmonies with rappers. Has done a lot of performing in the Virginia Beach Front. Seems like they made it, as one of their members has tweeted Claude Kelly [quote]but anyways just saying hi[/quote] on Sept 7th and seem relatively excited.
Article: "We Want to Redefine the Boy Band"
Mista Flo feat 4Shore: "My Star"
Original Recording: Lovin U
Original Song: Since You've Been Gone
Cover of Outkast's "Hey Ya"
Cover of NeYo's Closer
Cover of Shai's "If I Ever Fall in Love"
TCO Commercial
A group with
Emily Michalak
and Ma'at Bingham Shango(~
MANUFACTURED GROUP
)--12 years old. Lives in Montville, NJ, but originally from Garfield, NJ. Sang "You Don't Have to Say You Love Me" and "Unfaithful" at auditions in New Jersey, where the crowd loved her. Sang "To Make You Feel My Love" at bootcamp. Seems a bit rebellious, as seen from the formspring. I think she made the live shows, as her sister said Sept 4th: [quote]I love my sisterrr im sooo proud of her! this honestly doesnt even feel real, this is the best news ive ever heardd! aaaaahhhhhhngbhtureidujfrhgty4uedc<333333333333333[/quote]. A pic reveals another tween girl Ma'at from Houston, TX in in this group.
Ma'at: Facebook
Michalak: Facebook
Stereo Hogzz
--Made up of Trace Kennedey, John Glenn, Just'n, Trae Badd, and KG. From Houston. Auditioned in Dallas. Swag personified. Simon probably thinks that they can be the JLS of America (JLS is that R&B boy-band popular in UK). Good harmonies in recorded music. Can sing and have choreography moves. Neo-soul vibe, can rap as well. Also does club music, pretty versatile. Has that current sound that Idol really lacks. Influences include Ne-Yo, Eminem, Kanye, Chris Brown, Lil Wayne among others. LA Reid and Simon will probably like them. Will the audience vote for them though? Sang "Cry Me A River" at bootcamp. And apparently, they made it to the top 32, because on July 26, another contestant, Toni Dolce (see below), told them,
[quote]@kg_stereohogzz Congratulations to you and the guys! I have some pics I'll post on facebook! Friend me-tonidolce![/quote] One of the members tweeted, [quote]Havin early mornin mimosa's tomorro mornin with OPRAH off the coast of Santa Barbara... lol[/quote] so they might be in the top 32.
Follow Me/Stereo Boy/Right Back
Youtube Channel
Celebrities Against Bullies
Dub Mix
Runnin
'
Sex and a Cigarette: shows performing skills
Lifeline
TOP 32?
*Need 8 per group.
BOYS:
Aaron Surgeon
--28 years old, from Washington. Auditioned in New Jersey, most likely with "I Don't Want to Miss A Thing", where afterwards he offered to take Nicole out to dinner. Simon thought he had an average vocal there. Says he's inspired by Lenny Kravitz's edgy style; Todrick Hall redux? There's some hints he might have made the top 32, as Brennin said he was eating with him at NYC on September 5th.
Facebook
X Factor Audition: "I Don't Want To Miss A Thing"
Nick Voss
--22 years old, auditioned in Miami. From Tortuga, AL. Also seems to be called Nick Melendez. Has an affected style of singing which seems a bit theatrical, and even seems a bit like Adam Lambert. Influenced by hard rock/heavy metal acts like Slash, Velvet Revolver, and Guns n Roses. Said to have done some Elvis at his audition. Sang "Pray for Time" at bootcamp but appeared to forget the words and was crying throughout. Seen in the X-Factor commercial and deleted the video below, so might be in the top 32.
Covering "Fever"
GIRLS: MENTORED BY SIMON WITH MARIAH CAREY (FRANCE)
N/A
OVER 25s: IN NYC WITH USHER?
N/A
GROUPS: IN LOS ANGELES?
N/A
CUT AT TOP 32 (JUDGES' HOUSES)
[/color]
BOYS: MENTORED BY PAULA ABDUL IN NYC
Brennin Hunt
. 26 years old. Frau bait. Sings WGWG type music. From Nashville, auditioned in Dallas. Was associated with the Ellen show. Doesn't have a distinct voice. Has more edge than the last two WGWG winners of Idol, and an evident country tinge. Interestingly, it seems like he has some swag, as he's been associated with Christian rap. Given America's demos, could easily be a threat to win. Sang a changed-up Alicia Keys' "If I Ain't Got You" at bootcamp. Twittered Smiley Face and Cloud 9 at July 21st and 23rd, so he might really be into the top 32. Said he was confused late September 10th and also that [quote]I can't wait to make a few certain people feel regret. #FuelOnMyFire eh??[/quote] probably referring to his mentor and X Factor in general, a fact corroborated by Kendra Chantelle and another. It's most likely the cut was due to him being too threatening to land another WGWG victory.
Grits Quarantine feat Brennin Hunt (Christian rap)
Song "Right Here"--country style
Cesar De La Rosa--From Tampa, FL. 20 years old. Bills self as pop/pop rock/contemporary. His recorded music feels like smooth R&B, sort of like what Mario Vazquez did on Idol. But live, he has awkward stage presence, oversings, goes waay too much for the melisma/falsetto. Covers a lot of girl songs. Made it to Hollywood Week in American Idol Season 8. There's a lot of indication that this one made the top 32, as he tweeted: On July 15th, he said: [quote]VOCAL REST TILL MONDAY
[/quote], and on July 22nd, after bootcamp, he said [quote]THREE WORDS AMERICA: No.more.Subway
[/quote], and on the 23rd he said, [quote]I love you. And that won't change when I'm gone...[/quote] Pimped in commercials, but September 13th recording and re-releasing of his music might have meant a cut here.
You're Okay, Mechanical, Bass, Ricochet
Covers of Jar of Hearts, I Can't Make You Love Me, Rebecca Black's Friday
American Idol Season 8 Hollywood Interview
GIRLS: MENTORED BY SIMON WITH MARIAH CAREY (FRANCE)
Caitlin Koch--In the top 32, was at the Radisson Edwardian Bloomsbury Street Hotel at London on August 25th. ~21 years old. From Orchard Park, NY. Bills herself as acoustic/R&B/soul. Has a bit of soulful/bluesy stuff going on as well. Auditioned for American Idol Season 10 in New Jersey, cut in groups. Might have made the top 32, said this on July 26th:
[quote]home
!!!!!!!!!!!!!!!!!!!!!![/quote] However, a Sept 7th comment about [quote]I'm tired of waiting for the paint to dry.. Literally.[/quote] might have indicated some disappointment with the results and a possible cut, but uncertain. Seen exchanging "miss you" messages with Rachel Crow Sept 12th, an indication she's cut.
Myspazz
Live with the Jamie Moses Band
Seen flubbing "Only Girl In the World" in AI10 groups
OVER 30s: MENTORED BY LA REID WITH RIHANNA
James Kenney
--From Hollywood, CA, originally from Portland, OR, auditioned in Miami. 34 years old. Bills himself as R&B. Has a blue-eyed soul, Robin Thicke sort of vibe, in an interesting way. Twitter protected, looks like he's in the top 32. Interestingly, also had a song called "Goodbye Mr Bush...Time for You To Go" but it's long removed. Compliments to a SYCO director and wishing the show success indicates a cut.
Myspazz: "I Can't Be Held Responsible"
GROUPS: IN LOS ANGELES? 9 groups in the top 32?
TheAnser
--Made up of McKenzie Gray Aydelott (22), Jarrett Burns (27) and Patrick James. They are all from the Salt Lake City, UT, area. Auditioned in Seattle. Says they create "power pop" spreading peace and good vibrations: they cover a lot of poppy songs, like "Firework", "Price Tag" and "Grenade". Only formed January 2011. Tried to do some stuff for the Ellen DeGeneres show. Aydelott plays guitar (and interestingly has covered a Jonas Brother song called "Turn Right"). Burns plays piano. All of McKenzie's videos have gone private so they could be at the top 32, and Burns has removed his reverbnation. Jarrett seems to be the strongest singer of the group, with alternative/soul sort of vocals, and Aydelott and James carry the harmonies. Aydelott harmonizes well and tends to go the highest on his notes, which he does quite well. James has a tendency of oversinging and might be the weakest. One of them supposedly said "we are in this to win this" at bootcamp, where they sang Keane's "Somewhere Only We Know". Also, they were shown in an X factor commercial, the 0:05 of
this
video. They were definitely cut at the top 32, as they've requested for writing sessions with Claude Kelly and tweeted this on September 6th: [quote]Journey over for now:) #thanksforsupport[/quote]. In fact, their twitter was created after judges' houses.
Jarrett Covers "This Life"
Band's Cover of Rolling in the Deep (Removed)
Cover of the Script's "For the First Time"
Official website (nothing yet)
Picture of them on the X-Factor stage
AusEm
(Austin and Emily)--(HAS
FRANCESCA DUNCAN
, LAUREN ASHLEY AND
ELLONA RANO SANTIAGO
ADDED TO THE GROUP) Both their twitter accounts (itsjustem) and (itsjustaus) are twitter protected so it looks like they are in the top 32. Austin Percario is 15. Auditioned in New Jersey. In the initial auditions sang "Jar of Hearts" and "Viva La Vida" where Austin sang better than Emily (Emily Elise Petrella) and they thought about breaking apart the group. Sang Nelly's "Just A Dream" for bootcamp. Not too many videos of them online. Their group has been expanded to include Francesca Duncan, a 17 year old from the New York area who sang "Summertime" at bootcamp. On July 25th, she tweeted AusEm this , so their group has been expanded to fit Francesca Duncan and more people:
[quote]@itsjustem & @itsjustaus I finally found you guys! Ha what are your cell numbers? I'm trying to get in contact with the rest of the group :][/quote]
Another tweet on July 28th shows Francesca asking One Direction, of UK X Factor manufactured group fame, the question: [quote]@onedirection how did you feel when Simon formed your group? Did you guys work out well in the beginning? :][/quote] Lauren Ashley, a 17 year old from Sugar Land, TX, is also a part of the group. She bills herself as pop/R&B, does a lot of swaggish music, up-tempo pop/R&B stuff that would fit in today's radio. Has a confident but maybe thin voice.
Ellona Rano Santiago is from San Lorenzo, CA. 15 years old, auditioned in Los Angeles. She might be in the top 32--all her youtubes are private now and her twitter is protected. She seems like a Filipino pop belter based on those videos. Extremely powerful singer for her age and will pull out tons of vocal runs. Can easily sell records at least in the Phillippines, where they love their girl pop acts. Was definitely in the top 70, where she sang "Cry Me A River" at bootcamp.
However, this group was cut at the top 32, as Francesca tweeted: [quote]Headed to college.[/quote] and that the group misses each other.
Ashley: Myspazz: "Ambulance", "Pump Them Brakes", "Crush On You", "Recipe", "Daddy's Little Girl"
Ashley: Youtube Channel: Beyonce's Sweet Dreams, Maxwell's Pretty Wings
Santiago: Love the Way You Lie, Grenade, If I Were A Boy (all private)
Santiago: Song
Santiago: Donna Summer "Power Of One" cover
A group with Hayley Stayner, Hayley Orrantia?, Cari Elise Fletcher?, Dani Knights? , and Paige Elizabeth? (~PUT INTO MANUFACTURED GROUP)
--Hayley Stayner is a country singer/songwriter influenced by Martina McBride, Carrie Underwood, among others. 19 years old. From California. Plays guitar. A bit planty--she performed at the Wagon Wheel Country Music Festival and shared the stage with some country greats. Bills self as country/pop/southern rock. Has a definite pop country feel with some rock edge, actually a bit professional as she can display edge, false as well as range. Seems talented, can be a frontrunner in a competition like this. Facebook is private, so there's signs of further advancement, and her mother said on July 22nd, [quote]Is it even possible to be too tired to smile? ;l[/quote]. She's definitely in the top 32. I have a feeling she might have been part of a new group though, re: mother. This is a bit of a guess, but this one might be in this group. Hayley Orrantia is from Lewisville, Texas. 17 years old. Auditioned in Dallas. Bills self as alternative/pop/R&B, as well as indie pop. There's signs she got cut at either top 70 or 150, but not fully certain. Her voice was featured in the "Tinkerbell and the Lost Treasure" movie soundtrack, so she's had experience. Orrantia was at Burbank in September 1st, so she's definitely at least in a group (also follows Nicole). On Sept 5th said [quote]"It's been good<3 but it's only the beginning.
"[/quote] so might be cut. Part of the local Texas band "The Underglow" which draws influences from Jessie J and All Time Low. Cari Elise Fletcher is 17 years old, auditioned in New Jersey. Sang "Alone" and "Summertime" where Simon thought that her voice was unmemorable, and that her voice was just "good". Most likely performed Corinne Bailey Rae's "Like A Star" at bootcamp. Can sing well especially for her age and will go for the high notes and sustain them, but a bit screamy and pageanty. Just too well-rehearsed and practiced. LA Reid she had a star's voice, but feels that she was too classically trained and needed more "swag"; Paula thought she would be "eaten alive" after auditions. Did some high school teen idol stuff. Interestingly only started tweeting recently, but on August 26th said [quote]Looking forward to flying through a hurricane tomorrow #sarcasm[/quote] so it might appear she's a part of the girl's team going to France. Probably cut, as on September 6th said
[quote]Probably a good time to start some summer work #alittlelate[/quote]. Dani Knights is from California, bills herself as alternative/blues/country. Says she's an aspiring country singer. She's part of the new "The Archies" group, which recorded their first album in 2008 (the original group did their work in 1969 and had the #1 song "Sugar Sugar"). A South African emigree, her full name is Danielle van Zyl. Myspace is taken down. Has done theater work and talent contests. Interestingly old folksy music she does with the Archies. She may have been pimped in X factor commercials, as seen in the 0:05 of this
video
. Could possibly be in the top 32. Started a twitter around September 9th, so might be cut, and was following various groups, and following three of these members so might be in this group. If this group contains these members, they have been cut already. Paige Elizabeth is 18 years old, from around the Baltimore, MD area, may have auditioned in Los Angeles. Might be part of the group.
Stayner: Anything, Maybe I'll Fall, Crash
Stayner: Youtube Channel
Stayner: Official website
Orrantia: Magic of a Friend (movie soundtrack)
Fletcher: X Factor Audition: Alone
Fletcher: Cover of "Somewhere Over the Rainbow"
Fletcher: Interview
Knights: Archies music
Knights: Official website
A group with Nick Dean, Chase Baldwin?, John Lindahl and Arin Ray (PUT INTO MANUFACTURED GROUP)
--Nick is 15 years old, from Rochester, NY. Auditioned in Dallas. His twitter's still running but his youtube accounts have closed. Was definitely in the top 70, reciting Astronomical Kid's song and talking with AusEm on twitter, Has sung an eclectic choice of songs, such as Katy Perry's ET and Ring of Fire. Has an alt rock sort of recording voice that would fit much better in a band, but it's not that different from the Jonas Brothers, so he can easily be a tween/frau vote grabber with that especially with the age. In fact, seems like he has a lot of fangirls already. TCO? Said something about good news on July 23rd on twitter, probably in the top 32. Sang "Somewhere Only We Know" by Keane at bootcamp. He might be in a group, as on September 5th he tweeted that: [quote]home sweet home love my #ROCHESTERPEOPLE[/quote]. He appears to be in a group with Chase Baldwin, who is 16 years old, from Flint, MI. Bills self as alternative/acoustic. Plays guitar. Has a kind of quirkiness to his musical sensibilities, but it's more like talk-rapping (reggae style) and can be a trainwreck for this show. Voice isn't special. Also beatboxes. Baldwin has been put into a group, re: X Factor poll, Baldwin's twitter on Sept 8th says [quote]@TheXFactorUSA Hey guys! You just might see me on the show;) [/quote] a statement that occurred after judges' houses for groups, so that could indicate that this group may have made the top 32. Dean talks about school and on September 13th: [quote]theres nothing left for me here.. need to take another step forward.[/quote] so this group might be cut. Baldwin's also looking for some music camp, so indications could be he's cut as well. John Lindahl is 15 years old, auditioned in Los Angeles. Lives in Trabuco Canyon, CA, but originally from Moline, IL. Mother stated on Sept 3rd: [quote]Life is exciting! I'm enjoying every single minute!!
[/quote]which coincides with the groups, and there's a picture indication. Also a picture indicates that Arin Ray was also in Los Angeles. Ray is 16 years old, auditioned in Chicago. Lives in Cincinnati, OH. Performed Janet Jackson's "That's the Way Love Goes" at bootcamp and says he wants to put real music back on the radio. Mixed reviews there at bootcamp. Can rap. Influenced by Michael Jackson. Myspace taken down. Won the best male soloist award at some Festival Disney event. Has done work with acapella groups. Has a soulful jazzy sound, but a bit old fashioned--good for his age though.
Nick Dean: EMusicality Profile
Nick Dean: Song: "Walk Away"
Chase Baldwin: You're So Beautiful/Flight of the Concords Cover
Ray: Sings "In the Still of the Night" at Festival Disney
Illusion Confusion
--Bill themselves as pop/R&B/dance. From Miami, FL, but have origins in Hialeah, FL. Auditioned in Miami and was one of the standouts there. Performed a stripped-down version of Christina Perri's "Jar of Hearts" at bootcamp. They have been heavily pimped in various X Factor commercials, and as seen below were interviewed extensively in one of the promos. Made up of members Lazaro Chavez (calls self Laz), Richard Mason (26), and Ahmed Jaime (calls himself AJ) (26). Richard does R&B/hip hop work and has good musical sensibility, and his music sounds current, and he records well. Great beats to a dance-oriented style. Ahmed seems to have become Symphony Howlett's boyfriend through the X Factor bootcamp? Seems to have the Backstreet Boys as one of their influences. The band's facebook and one of the member's twitter only started appearing on September 13th, so they might have made it, as a tweet to Paula states: [quote]i said it before in person but now i get to officially tell you via Twitter =) I LOVE YOU !!![/quote] as well as another excited tweet to Claude Kelly. But there's slight skepticism that might indicate a cut, as a September 12th conversation with 2Squar'd shows that the members might have gone solo, and 2Squard's wishes them the best of luck. A release date on the facebook might also indicate a cut.
Richard's work: If You Only Knew, Stutter, She's Everything
Official Facebook page
Talking in promo: Solo artists vs Groups

X Factor Audition: Mashup of Drake's "Find Your Love" and Alicia Keys' "Unthinkable"
--------------------------------------------------------------------------------------------------------
BOYS:

[color=#6600CC]Clayton Senne
--From Orlando, FL, originally from Topeka, KS. 27 years old, auditioned in Miami. Bills self as blues/soul/pop. Does a lot of piano rock sort of stuff. His style isn't that spectacular, in fact it seems like it would be great music to listen to at Border's, but not that much beyond it. The demos may like him. Performed "Jar of Hearts" at bootcamp.
Music
Reshard Elsemaj
--28 years old. Also known as Reyshard. Seattle native, but has traveled around the world. Rock, pop, funk, blues influence. Bills self as lyrical/pop/R&B. Appears to be image driven. Raps frequently, but not that well. Also does neo-soul sort of music. Might have been in the top 70 where he sang "To Make You Feel My Love", the Adele version.
Song reel
Envy, When You Come Home, Undo
GIRLS:
N/A

OVERS:
Audrey Madison Turner
--Ike Turner's widow. 53 years old. Auditioned in Los Angeles with "Honky Tonk Woman". Old school soul vibe, Alicia Keys vibe. Diva. Seems less current than Gina Rene though.
Moanin' The Blues
Live
Elaine Gibbs
--53 years old. From Los Angeles, CA. Has a lot of experience--plant. Diva--will do all the vocal runs, melisma and flourishes. Bills music as gospel/jazz/R&B. Once lead singer of the group Rolls Royce and Elaine Gibbs & The Crew. Myspace and official website taken down, could mean she's in the top 32, but facebook still there. Sang Roberta Flack's "The First Time I Ever Saw Your Face" in bootcamp.
Toni Braxton's It's Another Sad Love Song
Jeremy Easley
--Country singer, but his band bills itself as country/rock/R&B/Americana. Has that Rascal Flatts country voice, not afraid to go for the false. Has that old school country vibe, like John Denver. Frau bait. Alabama/Tennessee based. Lead vocalist of the band "The Shoals". Sang "Somewhere Only We Know" by Keane at bootcamp.
Myspazz
GROUPS:
Justin and Nathan
--Part of the group called "The Brewer Boys", 13 and 17 years old from Temecula, CA. Bills themselves as country/pop/classic rock/bluegrass. Really seems to be a country music duo though. Influenced by the Beatles and Johnny Cash. More cutesy than anything, as their voices are meh. Their twitter's gone and many of their youtubes are private now, so they could be in the top 32. Sang "To Make You Feel My Love" by Bob Dylan at bootcamp. Very little noise out of this one.
Jason Mraz I'm Your's "cover"
Little Ladiez
--Made up of sisters Kelsey and Hayley Smith, and Molly and Lindsay Ryan. 13-15 years old. Hollywood-based. Have a musical theater background. Were part of a 16 Summers Tour which was a national education awareness tour. Planty. Seem too well-rehearsed, but good harmonies. Trainwreck potential? Really likes to do mashups. Seems to have auditioned in Dallas with Ray LaMontagne's "Trouble". Performed "Ain't No Sunshine" at bootcamp. Facebook still there. Some of their twitters don't exist now, but Kelsey was spotted performing at the Norco Fair September 4th, when they should've been around the Santa Barbara area for judges' houses, so might not even be at the top 32. A 9/11 performance of "Battle Hymn of the Republic" at NorthPark Community Church might mean a further cut.
Born This Way/Hold It Against Me mash-up
Cover of Willow Smith's Whip My Hair
Official website
X Factor Audition: "Trouble"
Statik Express
--Young kid group. Made up of Dominique Bodney, India Day, Jasmine Thomas, Mahlirowdy Dededami, and Chayal Towner. From LA. Again, they've removed all their videos, so they might be top 32. Does some Christian style music, which could play well to the demos. Their myspace music really sounds like kidzbop music, but they see their music is about empowerment, and they say it is "tween power pop with a sprinkle of hip hop". Actually has some rapping going on in some of their music. Influences range from Miley to Jonas Brothers to Chris Brown. They had an album out in 2009 called "Honor Roll", and has had the support of mayor Villaraigosa and will.i.am, so quite planty, but probably applies to everyone on this show. Too juvenile? Sang Nelly's "Just A Dream" at bootcamp, where they supposedly bombed. Some indications they've been cut.
Songs: called bff best friend forever, 2 busy 4 a boyfriend, lenny the lion, dreams, Mr. Drummer
Article
AT LEAST TOP 150:
BOYS:
Burkett Powell--~19 years old. From Lees Summit, MO, but originally from Lincoln, NE. Father was an All-American gymnast who died of a seizure last year. Influences include Audioslave and Aerosmith. He's twitter protected so there's signs he might have been in at least the top 70, but I'm not certain.
Winning a contest in high school
David James--25 years old, from Bothell, WA, auditioned in Dallas. Does alternative rock/worship music. Influences include Flyleaf, Lifehouse, and The Fray. Music is a bit sleep inducing, but pleasant worship-type music. Plays guitar. Re: Pink Stilettos picture seems to have been in the top 70.
She Stands, Know Me Anymore, Take Me Away
The Fray's Look After You
E.J. Cardona--From Orlando, FL. Was a top 4 finalist in Orlando Idol 2009. Currently an actor/singer at Walt Disney World, as seen in the links below. Confident voice, will go for high notes. Seems a bit musical theater, like what he's doing right now though.
Cover of the Nat'l Anthem
Walt Disney World's Celebrate the Future
Kyle Corr--From Leadville, CO, but now lives in Hebron, NE. Around ~18-20 years old. Into the alt rock scene, as influences include Train, Theory of a Deadman, and Three Doors Down.
Rupert Pumkin--From Nashville, TN, but originally from Hilton Head Island, SC. Country influences--Jason Aldean, Lady Antebellum, etc.
Trent Allen Saunders--~20 years old. Has a musical theater background and worked at the Village Theater. Originally from Kirkland, WA. Voice isn't overly special, particularly the lower register. Will go for the false. Simon will cause this one musical theater.
Songs of May (has a part here)
Performing A Change is Gonna Come
Zane Bezesky--20 years old, from Leamington, Ontario, auditioned in Miami. Influenced by punk rock/heavy metal music. Part of the band "Dear Dakota" of the Gainesville area. Good voice and musical sensibility, but is he better in a band like what he is in right now? Can play piano. Does emo music, will pull out some screamy and false notes, seems pretty good at that too.
[url=http://www.youtube.com/watch?v=e6V-Z9LZKnA]Cover of Hallelujah
[/url]
As part of Dear Dakota
GIRLS:
Caylie Gregorio--14 years old, from the Riverside county part of California, auditioned in Los Angeles. Bills self as country/pop. Her voice is nothing special, especially compared to those precocious 14-year olds we tend to see in these competitions nowadays. Jazz hands. Has attempted America's Got Talent in the past.
The Climb, Bring on the Rain, I'll Stand By You
Jennifay Joy--21 year old from Oklahoma, auditioned in Dallas. Says she does country/rock/pop/R&B. Might be in the top 32, as all her youtubes are private, but her twitter is intact.
Official website
Liliana Rose--26 years old, from NYC. Auditioned in New Jersey with "You Are My Sunshine" and "Apologize". She says that she is known for her country, dark reimagining of "You Are My Sunshine" and bills herself as country/folk pop. Has sort of that quirky sound that dominated the girls of AI9, but also seems a bit old fashioned harkening back to '60s folk, so Simon and LA might not particularly like her. Very pretty voice, some would say pure, but a bit sleep inducing. Influenced by Joan Baez, Joni Mitchell, Creedence Clearwater Revival and Lily Allen. Not sure about her stage presence either. I think she might have been cut based on some obscure twitter messages, but not certain.
Walk Across the Ocean, Carry On, Get To Me
[url=http://www.youtube.com/user/lma2130#p/u/1/22-cMpJuNgo]Covers: Carpenters' Close to You, The Scripts' Breakeven, You Are My Sunshine
[/url]
Neysa Matthews--29 years old, seems to have auditioned in Los Angeles. Has slight stage presence but really an unremarkaable voice. Will dance and perform on stage. Does world music/dance.
Cover of Donna Summer's Last Dance

OVERS:
Joshua Blaylock--Tried out for Idol S9, now he's back for X Factor. In S9 he was 28 years old but Simon said he sounded 14. Now 30 years old. Aspires to sing country music.
Idol audition
Kelli Smith--44 years old, auditioned in New Jersey. Sang "Natural Woman" for her audition, had a standing ovation, and wore Chaka Khan hair. Also known as Kelli Sae. Released an album in 2005. Influences include Prince, Luther Vandross, Patti LaBelle and Gladys Knight. Has provided sultry R&B vocal overlays to smooth jazz sounds, so probably has both influences. Has the old school soul vocals for her recorded sound. Not contemporary, but for this competition there's a niche. She only joined facebook very recently so she might have been cut.
Interview
Can't Wait
GROUPS:
Kompl3te--4-piece composed of Calin, Jacoby, Jalonny and Marquis. Jalonny and Jacoby are brothers while the others are their first cousins. Boyz II Men, The Temptations, and Jodeci are listed as some of their influences. Bill themselves as R&B/soul/hip-hop/pop. Auditioned in Chicago. Recorded sound has smooth old-school soul vocals laid onto up-beat dance tracks. Might be cut, as one of their philosophical members said this: [quote]It may seem like the HARDEST thing to do, but you have to forget about the person who forgot about you...[/quote] on July 26th.
MOVE, I Wanna Hear It, Take A Chance
Shown singing at Chicago fastpasses (removed)
The Rossums--Made up of Corinne, Ciara, Casey and Carissa Rossum, all 18-25 years old. From Harrisburg, PN, auditioned in New Jersey. One of the 18 years olds is 4 months pregnant. Bills themselves as hip hop, contemporary R&B, and gospel music, but sounds more towards gospel.
Boyz II Men "I Do"
CUT AT TOP 70:
Andrew Muccitelli
--This could be their Bieber. 12 years old, from Woodland Hills, CA. Auditioned in LA. Sang "Jar of Hearts" at bootcamp. Even has those Bieber high note affectations, and some performing skills. Seems a bit Broadway-ish though. Voice isn't all that. Could be massive tween/frau bait, and possible winner for a show like this. Simon will probably like this one. In a rawk band called Slatr. Interestingly, that band has covered Led Zeppelin, so at least there's some musical sense. But has also covered Gaga and Ke$ha. Seems to be in the top 32, re: X factor poll. Posted a class schedule around late August and many are saying that they have to get together sometime with him, so most likely cut in late July (top 70).
Song 1
Cover of Mike Posner's Cooler Than Me
Band's cover of Led Zeppelin's Black Dog
Youtube Channel: Gaga's Speechless/Bad Romance, Ke$ha's Tik Tok
Chelsea Musick
--18 years old. From Turnersville, NJ. Seems to have auditioned in Seattle. Genres are Country/Country Christian. Martina McBride/Carrie Underwood listed as influences. Seems to do upbeat country christian pop which could cater to the tweens. Voice isn't all that, but has stage presence. Performed Lonestar's "I'm Already There" at bootcamp. Has been cut, in a conversation with Mathew Slovacek, revealed:
[quote]niiiceeee! good luck with the move! thats so exciting! I'm doing good somewhere else. lol
its totally okay though. God totally knows what He's doing. I'm excited to see whats next. it was an amazing experience though...God had me there to learn a lot![/quote]
Youtube Channel
Chesi Leandra Spriggs
--19 years old. From Hagerhill, Kentucky. Was Big Sandy Idol 2010. Bills herself as Christian/country. Was married and then divorced. Doesn't look like a pop star, which could actually help her for a contest like this. Seems self-assured and not afraid to go for the big diva glory notes, but can go shrill at times. Sang "Ain't No Mountain High Enough" at bootcamp. Appears to imitate AI10's Haley Reinhart in some of the musical stylings (see cover of "House of the Rising Sun"). That video plus no judges' houses updates shows an indication of cut.
Beyonce's Listen
Rolling in the Deep, The Climb
House of the Rising Sun
Chrissy Feliciano
--25 years old, auditioned in Chicago with "Wild Horses" which was said to have brought the house down. Made it all the way to Vegas Week (top 60) for AI10, and has auditioned for Idol six times. Influences include Janis Joplin and Alicia Keys. Has been associated with Paul Wall in the rap scene. There's signs she's been cut.
AI10 Road to Hollywood
Let's Get Rich--Marz ft Chrissy Feliciano
Facebook page, as Chris Flici
Fernando Castro--From Miami, FL. AKA "Inferno." 27 years old. He definitely made it to the top 70, flew back to Miami June 25th. Was the lead singer of the hard rock/metal/rock/hip hop band, "Maniac Christ". Would definitely be a polarizing contestant type on this sort of show. Jim Morrison, Freddie Mercury, Michael Jackson are his influences. Sang AC/DC's TNT at his initial audition. I think he made it further based on Simone Battle's comment to him,
[quote]Simone Battle lololol!!!! glad that came 2 ur mind. hope 2 c u soon! xoxo[/quote]. Sources indicate he's been cut actually.
Interview
Band songs: Miss Single, Grab It By the Horns
Stars as a Reporter and a Hippie
!
Gina Rene
--30 years old. Has a very musical family--grandfather wrote that Megan Joy classic "Rockin' Robin". Influenced by '80s hip hop, does hip hop soul sort of music. Gives off a Alicia Keys vibe. Professional vibe. Current enough? From Santa Cruz, CA. Originally had 2 nos, 2 yeses as she *rapped* an original song called "Cluck Cluck", but sang acapella and switched Simon's and LA's votes. Sang George Michael's "Praying for Time" at bootcamp. Auditioned in LA. Nicole seems to love her, on her twitter (June 13th) she said: [quote]thank You @NicoleScherzy For The Love![/quote]. Currently doing something in LA when (if she was in the top 32) she should be traveling outside the US to judges' houses.
[url=http://www.reverbnation.com/GinaRene1]Songs: U Must Be, Set Me Free, Be The Change, Life
[/url]
Set Me Free
Hannah Jackson--From Lubbock, Texas. Bills herself as a folky pop rootsy "authentic" singer/songwriter. Influenced by Norah Jones, Brandi Carlisle, Sara Cassidy. Has that indie/quirky sound for sure, a bit sleep inducing. Performing skills? Plays guitar. Father said on Aug 2, [quote]She's about to blow up, so here's your chance to say you knew about somebody before everybody else. Get to thumbs-uppin'.[/quote] Probably in the top 32.
Little Girl, Give Love, Not Today
Coffee house performance

Heather Gayle
--17 years old, from West Virginia. Auditioned in New Jersey with an Anita Baker song and then Lady Gaga's "Born This Way" with a dance solo which was said to have electrified the crowd. There's signs that she made the top 70 and possibly sang Alicia Keys' "If I Ain't Got You" with her pink hair. However, might have gotten cut, as a youtube upload shows her venting about getting so many "nos" in her life (including X Factor?) so she's rapping about it, and she emphasizes perseverance and shows some negative vibe in twitter as well (not certain, so leaving her here for now). Started out singing gospel in youth choirs. Actually looks real interesting for this show. She has real showmanship, and even has her own Nicki Minaj copycat vibe, complete with pink hair and aggressive rapping. Changes her hair colors as well. She really can sing as well, even with the slower ballads, and can play piano as well. Also does a staple of older diva songs which may appeal to the older audience. Seems to have a lot going for her, from old school belting to the new school swag, as well as dancing swag. LA Reid will probably like her.
Round of Applause (rapping)
Rihanna's Unfaithful
Anita Baker's Sweet Love
Beyonce's Halo/Rihanna's Pon De Replay
Henri Bredouw--From Seattle, WAS. Was a basketball and football player. Signs he's in the top 70, re: Stereo Hogzz and a Pink Stilettos pic. But seems to be cut, as seen in a July 27th convo with Kelly Warner, [quote]Dude it was wicked,
I can just enjoy music again and it doesn't evoke anxiety and stress haha so exited to start gigging again[/quote]. 18 years old.
Doing interviews with StereoHogzz picture
Jaime Lynch
--34 years old, from Las Vegas. Was part of the Las Vegas Pussycat Dolls, but she left it so she could audition for the X Factor (so she and Nicole could have a connection). Not surprisingly, also a dancer. Auditioned in Los Angeles. Cut. Was roommates with Simone Battle during bootcamp week. Sang "This Year's Love" by David Gray at bootcamp. She keeps tweeting things like this on July 26th:
[quote]Excited for new beginnings
[/quote]
And on August 12th: [quote]@
@NicoleScherzy thank you for your kind words & support. Love u!
[/quote]
And on July 23rd: [quote]Nightmare.[/quote]
[quote]WOW! I can not believe that just happened![/quote]
Matthew Johnson
--26 years old, from Atlanta, GA, auditioned in Miami. Bills self as R&B, soul and pop. Really likes to pull off the falsetto and high notes. Has a really good recording voice, sounds a bit angelic. Sang "Jar of Hearts" at bootcamp. Has been cut, as Brennin in July 28th told him [quote]Thanks bro! Things should have happened differently, you know that. You're amazing and i can't wait to collaborate![/quote]
Cover of Maxwell's This Woman's Work
Cover of Beyonce's Halo (fake duet with Beyonce)
Pink Stilettos--Auditioned in Seattle June 24th for X Factor callbacks, per their facebook, but seemed to have auditioned in Dallas. 19-23 years old. Made up of Angela, Allison, and Marianne Liljenquist, who are sisters from Alpine, Utah. Have been classically trained but they now say they are singing pop/country/rock. Their music really has a poppy sound, and they're also image driven so that Simon might really like them. But also cookie cutter. Participated in Utah's Music Nation competition. I think they might be in the top 32, one of the girls tweeted in July 21st:
[quote]Pure #happiness @ the moment. #grateful yfrog.com/kejtzjj[/quote] and on the 25th: I [quote]feel good about the weekend. #success #asusual [/quote] But also mentioned sobering to reality, as looks like they got drunk to ease away the pain in Vegas.
Crazy About You, Run Away, Always In Love
Crazy About You music video
Ryan Sims
--29 years old, from Cave Creek, AZ; now lives in Scottsdale but originally from Indianapolis, IND. Typical WGWG music (vocals+guitar+jam band), says his music is "Dave Matthews meets James Taylor". Nothing special about his voice. Says strength is in songwriting. Part of the band EastonAshe, which bills itself as pop/rock. Sang Britney's "Hit Me Baby One More Time" at bootcamp. Still playing gigs on September 5th when he should be at judge's houses, so most likely cut.
Myspazz
Symphony Howlett
--Definitely in the top 70, but supposedly bombed and was cut. Was a AI10 retread who made it to this year's top 60, from Florida. 22 years old, auditioned in Miami.
AI10 Road To Hollywood
CUT AT LEAST IN THE TOP 150:
Aaron Rehn--From Boise, Idaho, but based in Portland, Oregon. 22 years old. Auditioned in Los Angeles. Influences include AC/DC, The Killers and The Eagles. Guitar/piano player. Slight country tinge. His recording voice is just average at best, and he doesn't appear to be much vocal range. Some of his stuff is sleep-inducing. He appears to have more nuance/personality playing live, though. Can easily be frau/tween bait in the Tim Urban mold. And here's proof of his audition from the cakery he works in at June 27th: One of our staff, [quote]Aaron Rehn has made it on Simon Cowells new show the X-Factor and will be auditioning in front of Simon and Paula on Wednesday! Good luck Aaron! Were all proud of you![/quote]. Not much noise on this one at all, might be a cut.
Myspazz
Take It Easy by the Eagles
Guitar solo
Adrian and Julian--Made up of 2 kids, 15-year old Julian Woodrow and his brother, Adrian Chirtee. Also known as "Blackberry Jam". From the Vermont area. Auditioned in New Jersey. Found in the 0:21 mark of
this video
, with Bieber haircuts. Voices nothing special, try to play part of showman. No recent comments about judges' houses could mean they've been cut.
Cover of Price Tag
Ariel Petrie--18 years old. Bills self as alternative/Christian/Indie. From Heyworth, IL. Auditioned in Chicago. Recorded music is sleep inducing. Plays piano. Her live stuff is better, good voice for her age with some range. Really likes the slow music style. Has been cut, somewhere.
Falling/When It Rains
Augustana's Fire Cover
Austin Simmons--Definitely tried out for X Factor. From Winston-Salem, NC. Another AI retread (AI9, but wasn't shown). Part of the Austin Simmons Band. Bills self as pop/rock/folk. Has a country rock sound though. Probably cut at the top 70, but definitely cut, as he said he'll be at a gig September 30th.
American Idol Golden Ticket Interview
Tennessee Memories, You Say You Love Me, Best Of You
Ben Rue--24 years old, from Silverton, OR, auditioned in Seattle. WGWG, plays guitar and needs it all the time. Some of the key switches are really bad, and voice isn't standout but isn't terrible. Has WGWG tastes, with Matchbox 20, Jack Johnson, and Goo Goo Dolls being some songs he's sampled. Alt rock with a country tinge. Said on Sept 6: [quote]Sooo excited to open for American Idol Great Casey James on Wednesday! Win your tickets on KUPL[/quote] so obviously been cut.
Cover of the Calling's "Wherever You Will Go"
Brian and Brandon--Made up of Brian Alan (24 years old) and Brandon Christopher. From Overland Park, KS, now lives in Los Angeles. Influences include Brandy and Whitney Houston. Definitely was in the top 70 at the very least. Has a twin brother who he sings with. Both have soulful voices, but individually they're nothing special and could get swallowed in this show. Should've been at judges' houses but wasn't, so cut.
LeAnn Rimes' How Do I Live, Adele's Someone Like You duets
Bryan Chan--37 years old, from Las Vegas, NV. Chinese/Irish/Filipino ancestry. Auditioned in Los Angeles. Was LMNT's lead singer after participating in Season 1 of ABC's Making The Band, so he's had boyband experience. Plant, that band toured with Britney Spears in 2002. Failed boybander? Says he has a soulful rock style with pop/gospel/classic rock influences. Has really changed up his sound from the boyband stuff since, now seems more adult contemporary. Good smooth R&B sound, but doesn't show much range and isn't very contemporary.Seems to be out, as on Sept 2nd, said that [quote]And you can neither admit nor deny that you were in fact, any way a part of it. [/quote], so the distant tone probably means he was cut from X Factor.
Interview
Music Video for kid's show Kim Possible
Cactus Cuties--Extremely planty kid group, a bit of a youtube sensation. Have a following. Have even performed for former President Bush. Currently comprised of Baylie Barrett (16), Blaire Elbert (13), Mackenzie Patton (12) and Madeleine Powell (11). Their sound generally caters to the Disney audience. A Tuesday comment showing two members seeing they haven't seen each other: [quote]Well I haven't seen you in like FOREVER![/quote] on the 6th indicates they've been cut (groups supposed to meet recently).
Amazing Grace
Cheetah Girl Song
Official website
Carter Twins--Made up 20 year old twins Zack and Josh Carter; one plays guitar, one plays keys.
Bill themselves as country music. From Akron, OH. Now based in Nashville, TN. Planty--have a record label, Meteor 17. Might have been cut, as on July 22nd sent a message out to their fans showing appreciation. Now formed a new band name "Kingston".
Christa Collins--32 years old. Very planty. Performed as a 12-year old in Michael Jackson's Heal the World in 1991 and was considered Disney's first recording artist and the prototype for child music stardom. She then became the frontwoman of the garage rock band "The Woolly Bandits", which also does rock 'n' roll and psychedelic soul sort of music. Will look incredibly unique on the Idol stage with the old-school image and style. Her twitter/facebook was created long after bootcamp, so there's signs she has been cut.
Woolly Bandits Sample
Music as part of "The Girls in Minnie Street"--Disney's 1st recording artist, as Christa Larson
!
DaddyDaughter--From Memphis, TN, auditioned in Miami. Bill themselves as pop-country/pop-soul, made up of the father, Clay, and his daughter, Savannah Crosse (14 years old). A bit of a novelty act, but that's not to discredit their voices. Might have sang Keane's "Somewhere Only We Know" at bootcamp. Has already been cut, as their facebook started after bootcamp, and they said to the group HotFlash, [quote]Hey Cathy. California was fun, but ah... now it's done. Gotta move on.
[/quote] on August 1st.
Facebook page--has cuts of them singing Somewhere Only We Know and Bridge Over Troubled Water
DeQuan Allen--Originally from Atlanta, GA, but now in Miami, FL. 25 years old. Auditioned in Miami. Calls himself artist/songwriter/actor/model/CEO. Does a lot of hip-hop/pop/R&B stuff as he started FlowMasta Entertainment along with Jamar Williams. Cut, because on July 21st, said this, [quote]Damn Boy I Tell Ya I Really Thought U Was My #Friend4Life After All The Thingz We Been Thru. God Works In Mysterious Ways. So Glad I Kno Who U Truly Are...#ASnake. [/quote]. Also revealed that July 19th was Day 1 of bootcamp, and July 21st, the cuts were made (day 3). Has an old school R&B recording sound. Tries too hard, over sings the false, a bit full of himself, and will dance--but through all that, he's more current than most of these contestants. Will autotune and even imitate T-Pain in his sort of music. Probably made it through as a variety contestant.
I Love Your Spontaneity, Love Will Grow, Stay Away
Youtube
More
Dorit Saidon Yehudai--48 years old, works as an office manager at a synagogue. Sang "You Don't Have to Say You Love Me" at her audition in New Jersey. There's some signs she might have been cut, as she's uploaded her X Factor audition into youtube.
X Factor Audition
Emma Henry--Already cut. AI10 retread who got cut in James Durbin's group which sang "Oh Darling". Audition was shown and she cried through "True Colors" and begged for the judges to let her through. Seen on twitter July 23rd venting to Brian Friedman,
[quote]@Brianfriedman it's Emma Henry
I'm lost after being cut. If you could simply respond it would mean the world to me[/quote] probably at top 70.
AI10 audition
Erik Parian--23 years old, went to Rutgers so probably from New Jersey area. Placed 1st in the Rutgers version of Idol. Auditioned in New Jersey, sang an original song there. Simon said that he had a tendency to overperform. He deleted his twitter but his youtube account is still intact. Plays guitar. Has a sort of soulful voice with some swag and nuance, and will display some range. Might fit better in a boyband type, but might hold his own as a solo type as well. Part of his band "Cousins Live". Actually, looks like he's cut, as one the Cousins Live bulletins states that
[quote]Erik recently just placed in the final 150 on Simon Cowell's "The X Factor" out in Los Angeles. [/quote]on August 18th.
More Than Words
Find Your Love, Billionaire, and Crazy mash-up
X Factor Audition
GalFriday Band--Made up of Lauren Wilson, Ashley Min and Melissa York on vocals; bills as country, southern rock, blues and newgrass. Has that old-school country/bluegrass feel live. Influenced by Alison Krauss and the Allman Brothers. From Matthews, NC. Said something about words of encouragement on Aug 1 to Hannah Jackson, so cut.
Off website
Undone at the Bluebird, Sawdust at the Bluebird
George Trice--Tried out for American Idol season 2, was eliminated in semifinal group round #3 with "Unchained Melody". Soul voice with melisma. 31 years old, from Los Angeles, CA. Auditioned in Los Angeles. Seems to have been cut, was seen hanging with Ryan Wirtz, Jessica Sanchez and Thomas McAbee at the 6 pm shoot.
Idol audition
Hannah Bethel--Does country/soul. 22 years old. From Nashville, TN, but originally from Chassell, MI. Definite country sound, a little poppish tinge. Was at least in the top 150, but has been cut--her fans are pleading for likes and that support page was made after bootcamp, and her mother said: [quote]Together we can do what we can never do alone.[/quote]
Reverbnation
HotFlash--Formed in 2005, made up of three 50+ women, Patricia Mazo, Maureen Morissey, and Cathy Mathias Johnson. Were singing waitresses. Call themselves "sassy, brassy, soulful and irreverently funny". Johnson is 57 years old, Morrissey 59. They are from Orange County, New York. Auditioned in New Jersey. Might be out, as they only joined facebook after bootcamp.
Mathias Johnson: A Star Fallen
Official Website
Jackson Samuels--~28 years old. Works at the magazine
Life
. Cut, as said: [quote]oh GAWD. i been trying to rid myself of the nightmares, but to night i guarantee i will be back in this room again. sigh. well experience is the mother of all growth,[/quote][quote]
Facebook
Jami James--Girl originally from New York, NY, but now in Los Angeles. Has a ton of musical influences from the Black Keys to the Foo Fighters to Lenny Kravitz and Dashboard Confessional. Not certain she's a cut, but there's nothing leading to the fact that she made it further either.
Facebook
Jess Park--Now in LA, but originally from Grand Rapids, MI.
Jessica Sanchez--Tried out for the X Factor, but has gotten cut. 16 year old R&B singer who has been a youtube sensation.
Youtube Channel
Joshua Maddox--From Nashville, TN, but originally from Wicksburg, AL. Cut, as on his wall, July 25th, [quote]But have no worries something spectacular will come from the exspeirence....[/quote]
Kelly Warner--From Buffalo, NY. 22 years old, auditioned in New Jersey with "Hallelujah" and "City Lights". Has quiet storm/soul vocals in the Alicia Keys vein. Her twitter's gone. But there's signs she might have been cut, as on August 31st said added USA Jet Airlines to her work (Flight Attendant), so she's had other opportunities.
Choking Kind
Kenny Matel--Also known as Kenny Matelski. From Kenosha, WI. Has classic rock/metal/rock influences like AC/DC, Motley Crue and Black Sabbath. 40 years old. Auditioned in Chicago. Has a classic rock style including the heavy metal scream with deep range. Seems to have been cut, as on July 27th, said that [quote]Keep going after your dreams, I will never quit! [/quote]
Kristen and Shaina Lovett--They auditioned for the 1st season of the Voice as a group but didn't get through, and now they're trying the 1st season of X Factor. Both were definitely in the top 70. From New Jersey/NYC. Also calls themselves KnSMusicGroup. Good harmonies and good voices, but can get a bit shrill live. Their recorded music actually sounds really good, like edgy R&B that could fit in today's mainstream music, actually. They bill themselves as club/pop/R&B, so LA and Simon might like them. Seem to have been cut, as they said that they might move to LA in August 1st to pursue other opportunities.
If I Ain't Got You, Jessie J's Price Tag covers
The Voice Audition
Songs: Can You Hear Me Now, Unusually Beautiful, Take My Picture
X Factor Audition: Amy Winehouse's Valerie
Luci--From Nashville, TN, but born in Lima, Peru. Bills self as pop/Latin/R&B type music, but wants to succeed in both Latin and English markets. Has that Shakira feel singing about empowerment, dancing and going for big notes. I think she at least made the top 70, as she met the Little Ladiez during the bootcamp week, and on July 24th said[quote] OK, time to get back to more creating! What a week it's been, seriously. Motivated to push forward like never before.[/quote] But her website states that she'll be performing in the LA Music Awards
around the same days X Factor starts
, so she might be cut.
Live It Up, New Normal, Little Girl
Youtube Channel: Save the World
Mathew Slovacek--Cut here at the top 70, because he created a twitter account after late July. 23 years old. From Ennis, TX; bills self as country/acoustic/pop. Has a definite country sound and really leans toward singing country in general. Evidence of cut, from a Jaime Lynch comment on his youtube:
[quote]Yey Mat!!! You're amazing! Next year, you & me are going to make it!
[/quote]
No One's Second Best, Pretty Lady, Lie To Me
Youtube Channel: Sings tons of Rascal Flatts/Carrie Underwood/Chris Young songs
McKenna Camille--Currently in Ann Arbor, MI, but originally from Los Angeles. In the college age range (18-21). Prepping for welcome week in the U of Michigan means a likely cut.
Rebo Cruz--From Hollywood, CA, but originally from Chicago, IL. Calls himself a singer/actor/model. Seemed to enjoy working with Brian Friedman. Definitely got cut at top 70, said this on July 23rd:[quote] Ugh... It was grueling.it was challenging...it was beautiful blessed to have been apart of it all blessed to have been around such magnificent ppl thank you all [/quote]
Interviewing JLo
Reina Williams--Cut. From Baltimore, MD, auditioned in New Jersey. She's the one who did that rapping that made Simon say, "You just made my year" in the NJ auditions with her audition of original song "Ooh Damn". Bills herself as R&B/acoustic/soul/trip hop. Tons of swagger--maybe too much. Good performer, full of confidence. On August 3rd said to Nicole Scherzinger,
[quote]hey @nicoleScherzy i still have a song for you.. but now you have to wait. miss me yet??[/quote], and on July 30th, @
[quote]@NicoleScherzy what's up? Miss me yet? #music #realtalk #talented #beoriginal #songwriter #winning #movingon #grinding[/quote]
and she got cut July 23rd: [quote]Oh well..back to doin what I do best. Making #music. What's next?[/quote]
Kanye West's Runaway cover, original song Ooh Damn, among others
X Factor Audition: Ooh Damn
Renee Myers--22 years old. Influences include Carrie Underwood, Melissa Etheridge and Bonnie Raitt--has won Kansas City and Blue Springs Idol. From Blue Springs, MO, but auditioned in Dallas. Part of the local pop/rock band Vantage Point, but left that band to make it big on X Factor? Will go for runs and high notes, and actually sounds decent in the lower register as well. Has a very good recorded sound for a rock female vocalist as well, and her experience with covers can serve her well on this show. Seems pretty versatile. Cut, as a conversation reveals: [quote]u gonna come down and visit us in nashville? kyle and I are moving down early oct[/quote]
Singing Beyonce's "If I Were A Boy"
Cover of Journey's Separate Ways, Fleetwood Mac's the Chain, and more as part of Vantage Point
Robbie Crebar--14 years old, auditioned in Los Angeles. From Laguna Niguel, CA. Part of the Orange County band "Sweet Mojo". Plays guitar. Does a lot of garage band sort of music with guitar solos, sort of in the Simple Plan vein. Voice is a a bit thin, but pleasant for his age. Will go for the false. Seems to have been cut, as his facebook only came after bootcamp.
SM A Punk
I'm Not Okay
Solo: Talking to the Moon, Angel
Ryan Wirtz--Started a twitter August 2nd, so got cut. There was information online that he also got cut as well. From Chino Hills, CA. R&B singer/songwriter.
Youtube
Sara Robinson--18 year old who auditioned in Los Angeles. Arizona native. Considers herself southern/rock/blues/new mainstream. Likes include The Band Perry, Darius Rucker and Miranda Cosgrove. Plays guitar. Cut, as she's recording a new album to be released later this fall. Has great stage performance. Has the spunky country sound.
Opening for Eric Church
Original song
Siameze--Also known as Siameze Marco Floyd, calls himself the "Godson of Rock and Soul". Auditioned in Los Angeles, where he dressed in all blue and did a remake/dance-funk version of Rick James' "Give It 2 Me Baby", preceded by a minute-long acapella gospel. Cheryl said that the "competition needed him" and Paula said it was like seeing a young Prince all over again. Showboater who Simon called "talented but deluded" but still voted him in. Says he was born to dance, and that's the title of his album. Bills music as urban funk/rock/soul. Very planty--has shared the stage with Prince, Sisqo, among many others. Also an avid sportsman. More spectacle than vocals for sure, and in fact, his musical stylings aren't that contemporary whatsoever. Harkens back to the '80s and '70s. Will go for high shrieks and perform with an unbuttoned shirt while singing--like a sex rawker. Performs frequently in Vegas, and in fact was the youngest headliner at the Hilton. One has even dubbed him a "Prince and Michael Jackson" combination. Grandmother is American Idol's "vocal coach from hell" Peggi Blu. Will dance live and has the charisma some of the major stars of the past have, but the singing? Will scare the frau of the show. His dad was in the pre-X Factor screenings and thanked the contestants, so he might have been cut.
Live music
Satisfaction: live again
5 Min Promo
More
Song Preservation Society--Also known as SPS, made up of Ethan Glazer (27 years old), Daniel Wright (28) and Trevor Bahnson. All went to the Berklee College of Music, met in 2009. Play guitar. Glazer has a sort of quirky, old school sound that's a bit sleep inducing, but gets a lot of indie cred. Inspired by Simon & Garfunkel and the Beach Boys. Preserves their sound in jars, harmonizes and writes songs. Looks like he has been cut, as Toni Dolce on August 16 said [quote]Honestly, guys, your sound soothes my heart. It would have been amazing to see this type of music represented on the show. Xo Toni Dolce[/quote]
Glazer: Killing Machine, She Knows, Daniel
Official website
Stefi & Pepper--Made up of Shannon Hunt (26) originally from Fayetteville, WV, and Justin Mortelliti (31), originally from West Township, NJ. Based in LA, group auditioned in Los Angeles. Mortelliti has a very contemporary pop-rock recording voice that could hit in mainstream radio today, and is pop/rock/soul. Also an actor, having been a part of the London Academy of Theater. Will stretch out his range live as well. Hunt has a really country sound with some soul, and apparently has branched out into pop in this group. Her voice gets really shrill on the high notes live. Mortelliti seems like he's looking for new projects with Linda Perry, so could be out.
Mortelliti: Today, You Amaze Me, Know That I
Mortelliti: Covers of Daughtry's "Home" and Maroon 5 "Makes Me Wonder"
Hunt: Official website
Hunt: Myspazz
Stefi & Pepper: Lean On Me, Rolling On the deep covers
Stevie Mackey--From Los Angeles, supposedly has a 6-octave vocal range. Sings gospel music. Can play piano. Vocal coach. He says a lot of quotes, but one on July 22nd has [quote]Never give up on yourself even when others have given up on you.[/quote] Think he's cut.
Above All
More
Terrell Carter--From Los Angeles, CA. Looks the part of a R&B star. Sings smooth R&B, goes into the false and melisma way too often though. Really '90s Brian McKnight-ish. Cut, as he said on July 22nd, [quote]There is a blessing behind close doors![/quote] and this [quote]So stop worrying and stressin he'll turn it into a blessin, Cuz there's a blessin behind closed doors![/quote]
Official music sample stream
Live singing: Ribbon in the Sky
Thomas McAbee--28 years old. From Durham, NC, currently lives in Los Angeles. Auditioned in Los Angeles. Has a sob story--his brother disappeared a year ago and dedicated a song to him. Bills himself as country, and does have a country voice. Seems to have been cut, was seen hanging with George Trice, Ryan Wirtz and Jessica Sanchez at 6 PM shoot (all cut).
Tell Me I Was Dreaming--dedicated to his brother
Tiger Budbill--42 years old. From his facebook seems like a novelty act. Works at
Cat Daddy Entertainment
where he is a MC. Does karaokes and weddings. From Seattle, WA, auditioned in Seattle. Noisy facebook could indicate cut.
Tim Cifers--Says he lives and breathes country music. Myspace has been closed. Released an album called "Copperhead Road Live" in 2008. Facebook only came after bootcamp so most likely cut.
Tinuke Oyefule--24 years old, now lives in LA, but originally from Philadelphia, PN. Auditioned in LA. Has performed in the Philly music scene. Plays piano. Voice isn't sensational. Probably got cut, said on July 24th, [quote]When you try your best but you don't succeed...when you get what you want but not what you need...[/quote]
If I Ain't Got You
Youtube Channel
Toni Dolce--She's been compared to as the female Josh Groban. Wants to do classical crossover music, record with Josh Groban and "be noticed by David Foster". Not sure if she made it as she's attempting to use kickstarter to record a new album.
Kickstarter
Definitely cut at top 70
Note: Apparently, she didn't make it. Cut at top 70 presumably. A comment to Stereo Hogzz shows she's inspired by them to pursue her dreams.
Tory Taylor Tompkins--23 years old, auditioned in Dallas. Seen in the Dallas auditions videos with Dexter Haygood. Bills self as pop/rock/soul. From Austin, TX. Plays guitar and piano. Has a harder country sound, seems like.
Youtube
Picture Spoilers:
BOYS: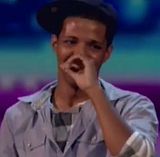 Cesar De La Rosa (at least top 32)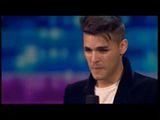 Nick Voss (at least top 32?)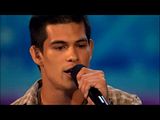 Zane Bezesky (at least top 150~boys)
GIRLS: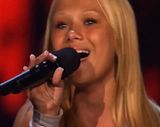 Emily Michalak (into the live shows~top 16)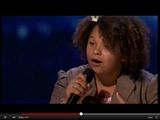 Rachel Crow (into the live shows~top 16; TCO commercial)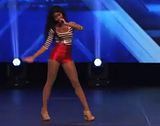 Simone Battle (into the live shows~at least top 16?)
Tora Woloshin (into the live shows~at least top 16?)
OVERS: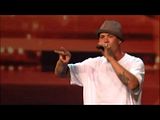 Chris Rene (at least top 150)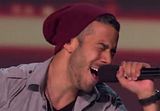 David James (at least top 150)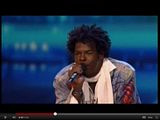 Dexter Haygood (at least top 32?)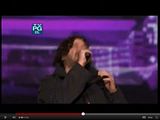 Josh Krajcik (at least top 32)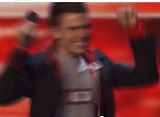 Joshua Blaylock (at least top 150~overs)
Reyshard Elsemaj (If so, at least top 70)
Stacy Francis (top 16~live shows; TCO)
GROUPS: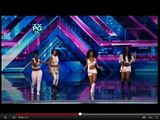 2Squar'd (at least top 32?)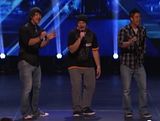 Best Kept Secret (at least top 150; sang Bob Marley's "No Woman No Cry" in their audition in Los Angeles)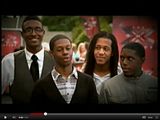 4Shore (top 16--into the live shows? TCO?)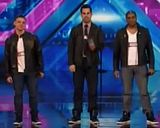 Illusion Confusion? (if so, at least top 70)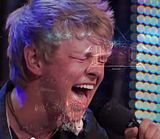 Nick Dean (put into manuf group~at least top 32)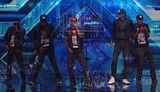 Stereo Hogzz (into the live shows~top 16)
ALREADY CUT: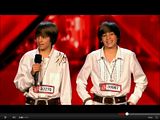 Adrian and Julian (also known as Blackberry Jam; cut at least top 150~Groups)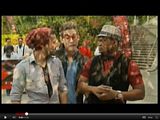 The Anser (cut at top 32~Groups)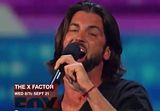 Brennin Hunt (cut at top 32~Overs)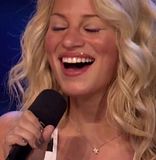 Caitlin Koch (cut? at top 32~Girls)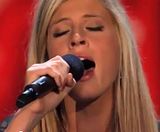 Cari Elise Fletcher (cut? at top 32, put into manufac. group~Groups)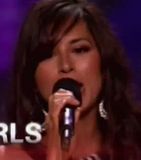 Chrissy Feliciano (cut at top 70~Girls)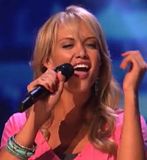 Dani Knights? (cut at top 32?~put into manuf. group?~Groups)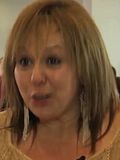 Dorit Yehudai (cut at least top 150~Overs)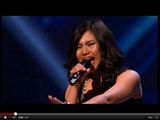 Ellona Rano Santiago (cut at top 32, put into manufac. group~Groups)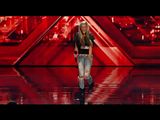 Hannah Jackson (cut at top 70~Girls)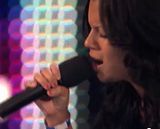 Hayley Stayner (cut at top 32, put into manuf group~Groups)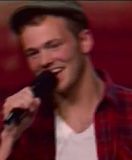 Henri Bredouw (cut at top 70~Boys)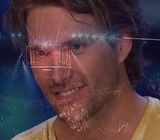 Joshua Maddox (cut at least top 150~Overs)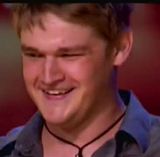 Mathew Slovacek (cut at least top 150~Boys)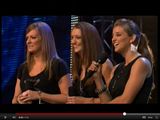 Pink Stilettos (cut at top 32~Groups)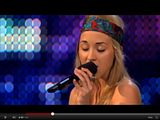 Symphony Howlett (cut at top 70~Girls)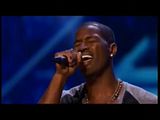 Terrell Carter (cut in at least top 150~Overs)
OTHERS:
[/img]
Unknown Girl 1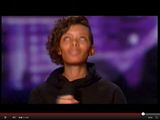 Unknown Girl? 2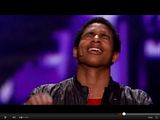 Unknown Over? 1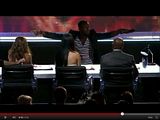 Unknown Over? 4
Unknown Over? 5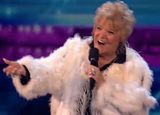 Unknown Over? 6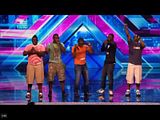 Unknown Group 1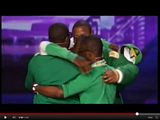 Unknown Group 2
Unknown Group 3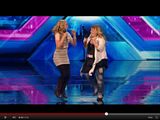 Unknown Group 4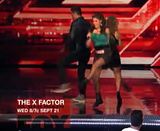 Unknown Group 5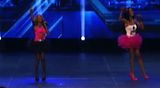 Unknown Group 6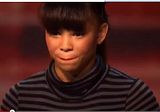 Unknown Girl 1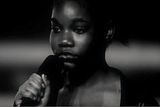 Unknown Girl 2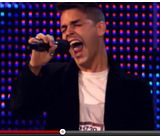 Unknown Boy 1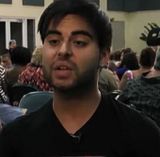 Unknown Over? 1 (this guy auditioned in Miami; seen shaking self in 1:39 of this
video
)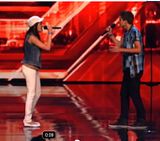 Unknown Group 1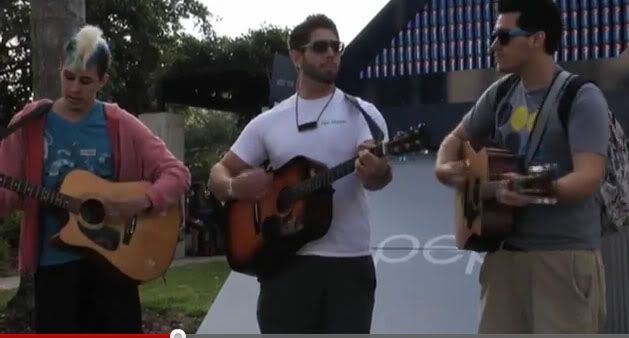 Unknown Group 2 (this group auditioned in Miami with Michael Jackson's "I'll Be There";
Source
)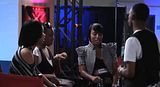 Unknown Group 3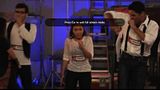 Unknown Group 4