We currently don't have anything that consolidates the quality of Voice performances, and the amount of buzz contestants have, into numbers. Well, with the power of social media...anything's possible. So we've used youtube shenanigans again and started normalizing things to illustrate the power of performance level across all the contestants who had their full auditions shown (sorry, Joshua Howard, and Austin whoever...among others, we can't quantify you). At this point, we have a ton of contestants so it's hard to normalize between so many, but here's what we have so far: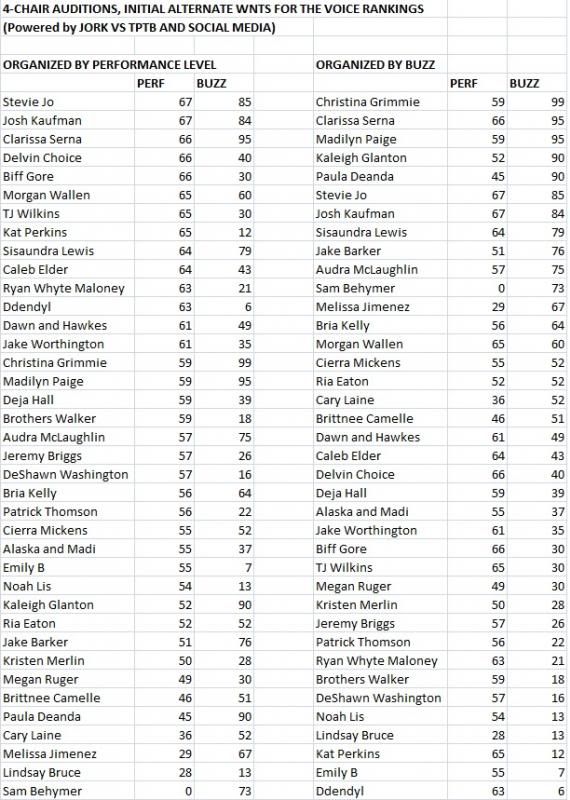 I've separated by two things: by performance, and by buzz level. Obviously Grimmie has the buzz, and Paula Deanda as well because of her planty past...but surprisingly, Stevie Jo has received a great vocal reception. Interesting. Sam Behymer rounds off the bottom of the vocal list, but she has pretty good buzz--mostly about how poor her vocals are.
Of course, this page will be updated as we get into battles and performance rounds.
Updated, although the numbers for Blake's lives will be changed after we get all the teams to perform (I'd like to group them together like I grouped all the Battles: Round 1 and Battles: Round 2). More data points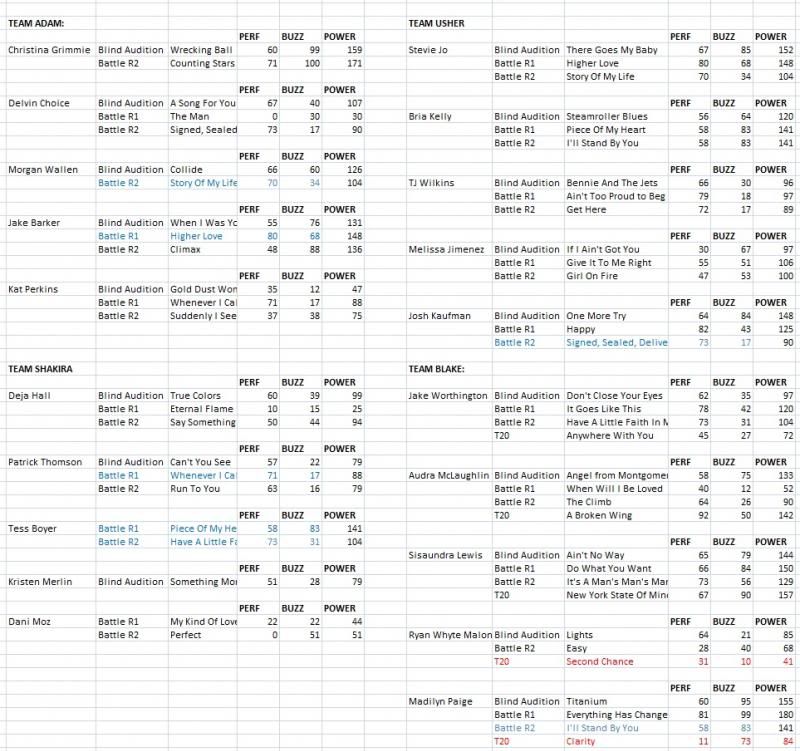 And here's my ranking of the contestant, based on their "power" average; power basically adds up their performance quality and buzz meter.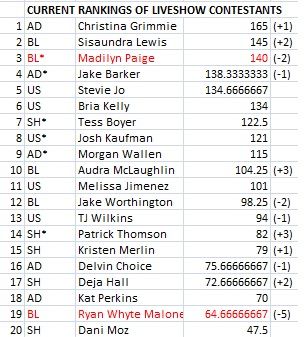 Here's the numbers for season six. As far as I have know, there have been no numbers before, so this can be a good comparison point.
Overall ranks, organized by performance quality and buzz levels. There will be revelations: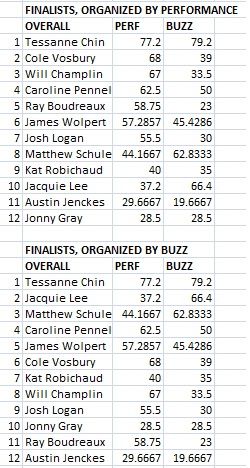 Individual contestant ranks: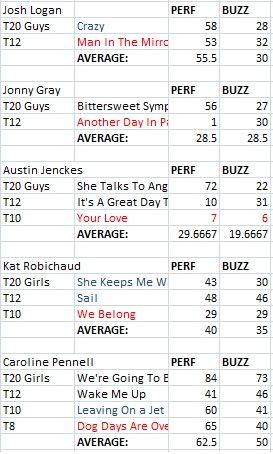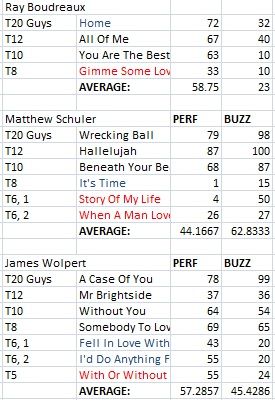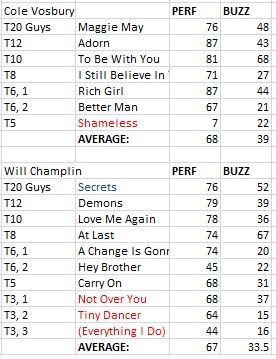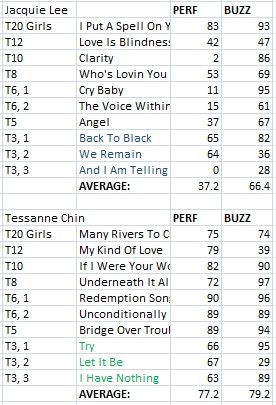 Performance night ranks (Red is eliminated, blue is in the bottom two/three depending):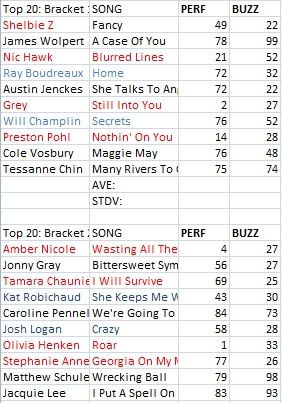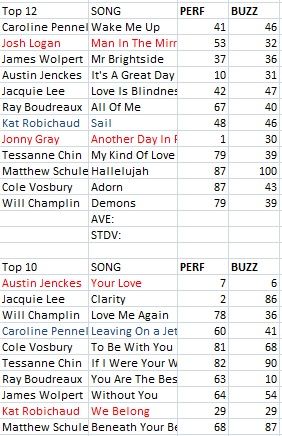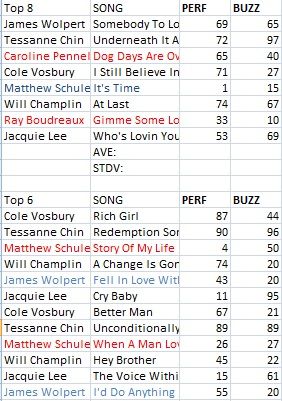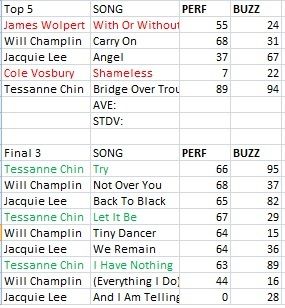 Revelations: Matthew Schuler fell off a cliff performance-wise. His performances in the beginning had it all: excellent top notch buzz plus good performance quality, but after the first three it was hell from there. Jacquie Lee's singing really started to fade, and at the end only bested two other finalists. She had a ton of buzz though. Tessanne was the most consistent with performance quality and extremely high buzz, from her Jamaican supporters. Will Champlin was extremely consistent is producing decent to pretty good performances, with no lows but no extreme highs either; the problem was he had little buzz to begin with.